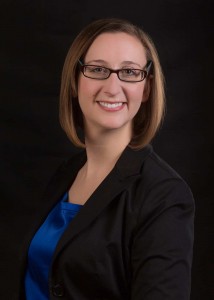 Martha Burkhardt, Esquire, is a lawyer who helps families and individuals in St. Charles, O'Fallon, Maryland Heights and Chesterfield, Missouri.
After Ms. Burkhardt spent time working with her immediate family to navigate their own estate planning needs, she realized that many young families need help understanding their estate planning options and how they may impact the family's future. Her goal has become to fill the gap in knowledge that nearly all new families find intimidating and confusing so that they may protect their future.
Since the discovery that many families don't have estate planning completed, much less understand it, Ms. Burkhardt has made every effort to fully explain this difficult subject with all her new clients. It is this passion for working with young families that sets Burkhardt Law apart from other firms. Whereas many firms target older clients for their estate planning services, Ms. Burkhardt happily provides legal services and estate planning consultations to younger clients. In this way, legal services are made accessible and understandable to all families.
Estate planning, will consultation and establishing a trust are important aspects of protecting your future. With the help of a lawyer, this layer of protection can save hassle and stress during difficult emotional times. Request your free estate planning consultation today.